LNG Satellite Facilities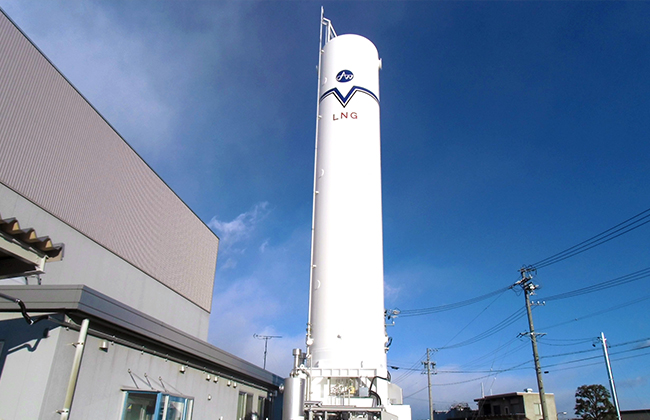 Product Features
LNG satellite facilities (storage, vaporization, and transfer equipment) promote LNG utilization at detached areas where pipelines are not installed. In combination with LNG containers for transportation, they ensure a stable supply of LNG from LNG receiving terminals.
Applicatiions
Supply of natural gas for boilers, industrial furnaces and on-site power generators
Specifications
Storage and processing equipment are customized to the requirements.