Artificial Air Production System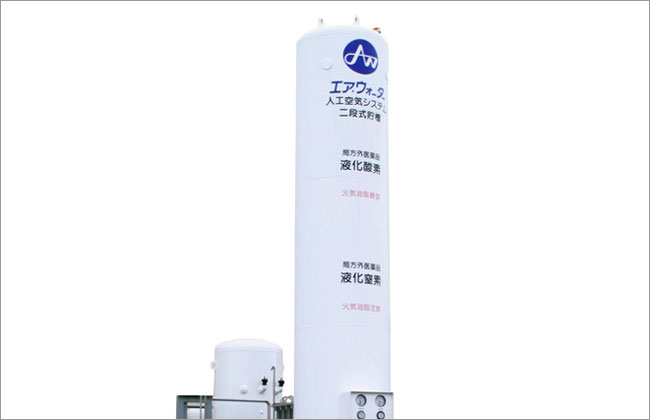 Product Features
The artificial air production system with an orifice-type blender of oxygen and nitrogen achieves stable blending. The 3-line back-up system ensures stable supply during at any emergency. Blenders with low-pressure mixing are available for existing low-pressure type CEs. Our 2-tiered CE (patented) incorporates oxygen and nitrogen tanks within an outer tank, and has the storage capacity of 2 units in one unit.
Applicatiions
Artificial air production for medical use
Specifications
Model
JIK-01
Small volume blender x 1 unit x 1 line
JIK-02
Small volume blender x 2 unit x 2 line
JIK-03
Large volume blender x 1 unit x 2 line 
Rated Production Capacity(L/min)
400
800
1500
Blending Rate(L/min)
800
1600
3000
Blending Rate(%)
Oxygen22±1
Oxygen22±1
Oxygen22±1
Blenders run with alternating operation.
---